Online Conference Registration Software
We're free to use! Ticketbud takes care of your registration, promotion, & attendee management so you can focus on planning your conference.
Sell Tickets Fast. Get Paid Faster.
This is important. Our conference registration software provides the quickest setup experience, period. You'll love the simplicity and convenience of using Ticketbud. Choose daily payouts and get paid the next day. No more worrying about receiving funds until after your event ends.
Organize Every Aspect of Your Conference
from Start to Finish
Blood, sweat, and tears. It's a requirement for organizing a great conference. To offload some of the heavy lifting, Ticketbud's online conference registration software is built to give you complete control over your registration, promotion, and attendee communication needs. Our mission is to ensure your conferences and seminars are massively successful.
Sell Tickets Directly through Your Website
Click on the image below for an example site.
Ticketbud integrates with your external site so you can sell tickets anywhere on the web. We make it simple for your guests to purchase from any device. Our built-in social tools also make it dead easy for attendees to drive registration by sharing your event page.
Your Conference Management Hub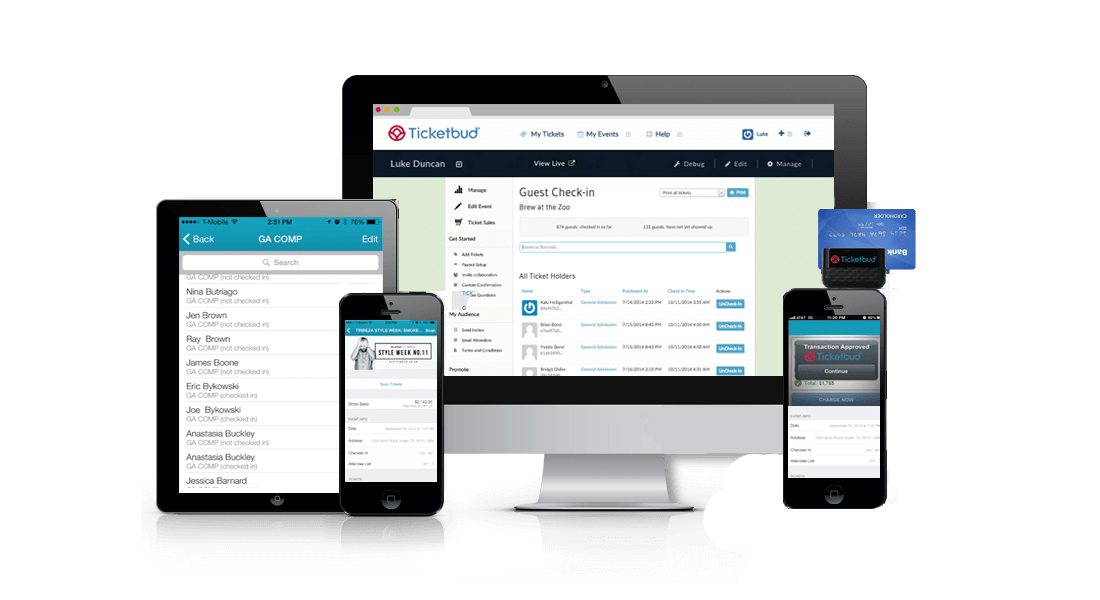 All your communication in one place. You can share sales reports and grant collaboration access with your planning committee. On the attendee side, reach them via email with the click of a button or send their data to your favorite web service with our API integrations. To avoid long lines, utilize our insanely fast scanning applications for tablet & mobile devices. Monitor check-in data on the fly and even send SMS notifications to your staff when VIP guests check in.
Competitive Pricing
Ticketbud's platform is always free for free events. For paid events, you can pass on our competitive service charge to your attendees, making our software completely free for you to use! You'll always have the option to cover the service charge yourself if you wish.
We're here to help!
Let an expert walk you through a demo customized to your tour.