Non Profit Event Management
We're free to use! Attract new donors, raise funds, and collect donations with Ticketbud's online registration software.
Event Fundraising Tools at Your Fingertips
It's tough. Running a non-profit requires organization and time management. There are deadlines to hit, meetings to attend, and big decisions. When it comes to organizing an event, you're probably dreading the amount of work ahead of you.
At Ticketbud, we aim to reduce your workload by automating the non profit event management process. Our tools help you accomplish everything from selling tickets to checking in attendees. Whether your even's goal is attracting new donors or increasing your program's awareness, we'll be with you every step of the way.
"Ticketbud exceeded every expectation we had for a ticket management system. Their staff is extremely responsive, knowledgeable, and friendly."
Nicole Mancino, Organizer at Play it Foreword charitable golf outing
Attendee & Donor Management
Your event data is yours to keep. Access in-depth sales reports at anytime and export for your internal records. Furthermore, we make it easy to send your attendee data to any CRM or donor platform.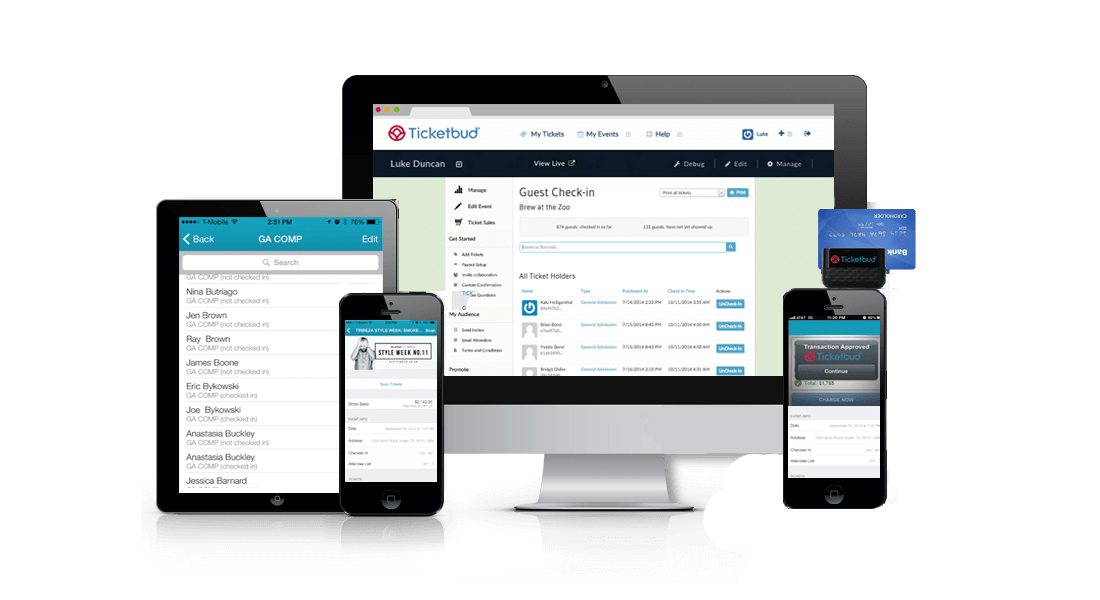 At the day of your event, our mobile apps allow you to monitor ticket sales and check-in guests. Grant access to volunteers and enable collaboration with your planning committee for viewing sales reports and editing your event.
We're here to help!
Let an expert walk you through a demo customized to your tour.