Ticketbud for Organizations
Discover the turnkey multiple-location management software that will help you centralize your entire organization. It's simple to roll out and roll up.
Why Ticketbud for Organizations?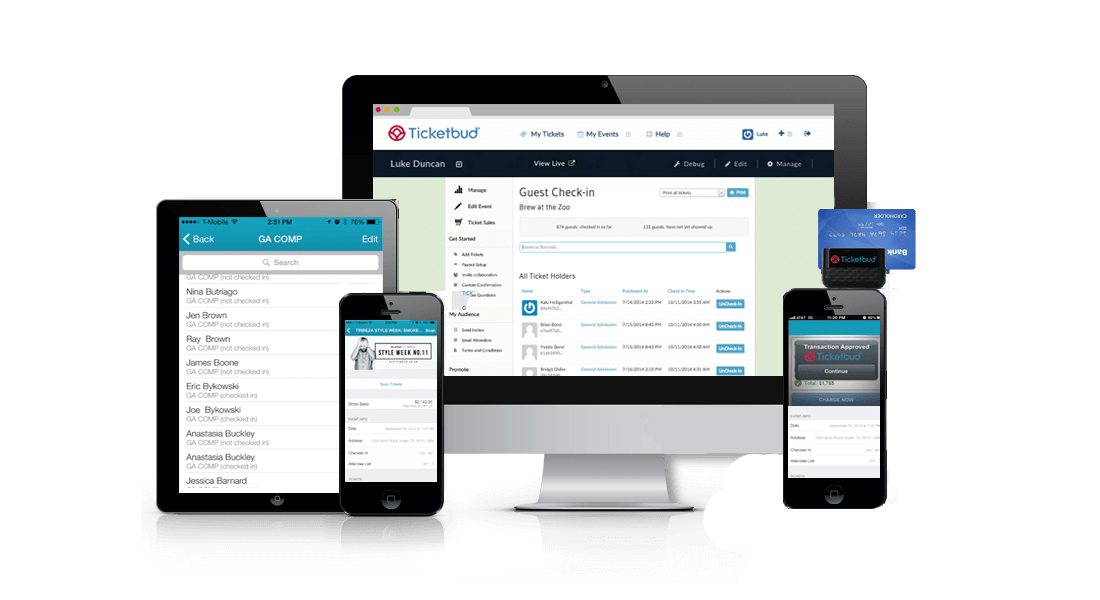 Producing events across different locations is hard. Personnel changes happen all the time. Ticket sales reporting is a hassle.
Ticketbud for Organizations empowers you to oversee all your events, analyze performance, and ultimately generate more revenue. From streamlining event manager communication to automating nationwide rollouts, Ticketbud for Organizations removes inefficiencies by providing the complete turnkey solution.
Companies worldwide have discovered that holding events at multiple locations is profitable and easy to do using Ticketbud.
Complete Administrative Control
You deserve to have a finger on the pulse of your events. Detailed cross-event reporting & member management removes all your logistical headaches. Forget the days of printing out confusing excel tables for each individual event.
A Scalable Event Experience
Ticketbud for Organizations runs just as smoothly for rolling out hundreds of events as it does for ten locations. Our experts work closely with your team to ensure a smooth onboarding process so you can start selling tickets quickly. We drive down IT costs and increase your planning productivity, plain and simple.
Security to Give Your Team Confidence
Ticketbud has bank-level data encryption and runs in the cloud. You're safe with us. We're also fully compliant with PCI-DSS 3.0. This means that all credit card information is processed in a completely safe environment. There's a reason we've earned the trust to process over $35 million in ticket purchases.
From an administrative view, you have complete control over sales notifications, collaborators, and event access.
Take your organization to the next level
Let an expert walk you through a demo tailored to your events.