Tour Operator Software
Use Ticketbud to manage tour bookings, gather customer data, promote, and collect payments online.
Sell Tickets Fast. Get Paid Faster.
Our tour software provides the quickest setup experience, period. You'll love the simplicity and convenience of using Ticketbud. Choose daily payouts and get paid the next day. No more worrying about receiving funds until after your event ends.
Organize Every Aspect of Your Tour
from Start to Finish
There's a lot of preparation that goes into running a successful tour. Ticketbud's tour operator software is designed to give you full control over your bookings, promotion, and attendee communication needs. Let us do the heavy lifting so you have more time to run your business.
Accept Bookings Right Through Your Site
We make it simple for your customers to secure their tour spot. They'll be able to purchase from any device and can check pricing in real-time. Ticketbud integrates right into your site so you post your booking anywhere on the web.
Your Tour Operating Hub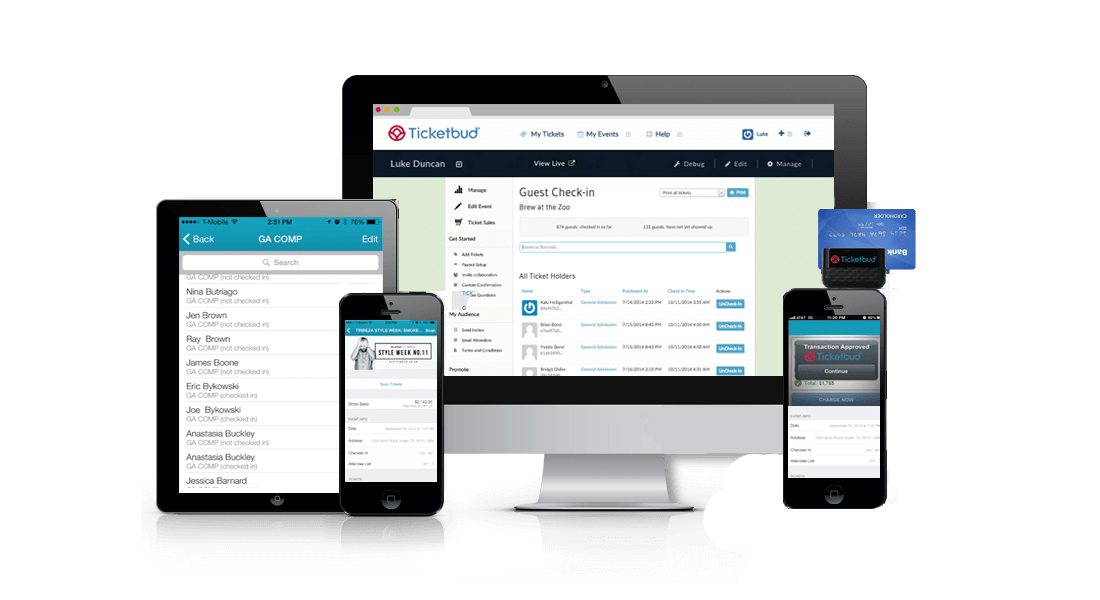 View our calendaring system for a bird's eye view on all your upcoming dates. You can share sales reports and allow staff to help check-in guests with our free ticket scanning applications. You can also collect any information on your attendees that's exportable at anytime. Build an audience, announce important tour updates, and adjust your inventory with our tour booking software.
Competitive Pricing
Ticketbud's platform is always free for free events. For paid events, you can pass on our competitive service charge to your attendees, making our software completely free for you to use! You'll always have the option to cover the service charge yourself if you wish.
Get A Quick Preview of Ticketbud
We're here to help!
Let an expert walk you through a demo customized to your tour.