Sorry, this event is over
Maybe you were looking for…
B2G Conference & ExpoStewart 2017
Club Stewart Catering & Conference Center
1020 Hero Rd • Building 405 • Fort Stewart, GA
This event has already passed by. Sorry.
Event Description
B
2
G Conference & ExpoStewart 2017
Fort Stewart's Catering & Conference Center
Thursday February 9, 2017


FREE Conference & Expo Pass!
and "Doing Business with the Government":
Lecture Series
Join us for the 7:30am
"Breakfast with the Pentagon"
featuring a keynote address from:

Mark Teskey
United States Air Force
Director - Small Business Programs
Sign up for the Noon
"Small Business Procurement Luncheon"
featuring a keynote address from:
Donna Ennis
United States Department of Commerce

Director - MBDA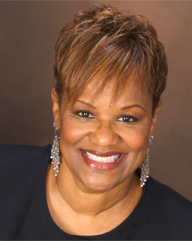 Other presentations at the event
Defense Logistics Agency:
Procurement Technical Assistance Program (GTPAC)
Georgia Department of Administrative Services

Georgia Department of Transportation
U.S. Army Medical Command (MEDCOM)
U.S. Army Materiel Command (AMC)
U.S. Army Missile Command (AMCOM)

U.S. Department of Agriculture (USDA)
U.S. Small Business Administration (SBA)
U.S. Department of Education (DoED)
Liberty County Chamber of Commerce


Don't forget to tour the trade-show floor and visit with some of America's

finest defense contractors and government suppliers

, ready to show-off

their latest advances at

TTExpoStewart

2017!
7am Early Registration
with beverage & pastry service
8:00am - 3:00pm Conference Sessions • ExpoStewart Trade Show
Club Stewart Catering and Conference Center:

Tel:

912.767.4675
1020 Hero Road • Bld. 405 • Fort Stewart, GA 31314-3324
Thursday, February 9th, 2017
7:00 am
–
4:00 pm